Are DSLR Camera Allowed In Carry On Bags?
DSLR Cameras are increasingly becoming a type of camera that is in the reach of the average photographer as prices fall and as manufacturers develop more user friendly models. DSLRs have the most extensive selection of lenses and decades of experience to back it up. Mirrorless cameras are more compact but the cost savings is debatable, particularly when you add in lenses (all things considered, they could be more expensive than DSLRs). For personal and business use, we use both types of cameras. If you're a top landscape professional looking to shave ounces, Sony's a7 series is a great option. For most people, and particularly those on a budget, DSLRs still are an excellent choice. Read: Buying Cheap DSLR Digital Cameras.
I cover a lot of events like weddings and on my free time I try to go out and about to explore the city. I love this bag because it's very convenient with all of its pockets, it has a sleek minimalist design, and it holds a lot of equipment! Unlike most other bags, it doesn't scream: STEAL MY CAMERA! With its design, it just looks like a normal backpack.
I had a small backpack for my camera equipment (2 bodies, flash, various lenses, etc) and another for my laptop and tablet. I wanted a comfortable backpack that I could take on a plane and that would accommodate my camera equipment, laptop and tablet. I am very happy with this backpack. It is very comfortable with wide shoulder bands. It has quite a few pockets and a special place for my laptop and tablet.
We have found the differences between these approaches are minimal. The main advantage of sensor stabilization is that it works with all lenses. Lens stabilization only works with lenses that have it built in, which are often more expensive. Either way, most modern cameras can deal with a small amount of camera shake to produce a sharper picture, but can't compensate for larger movements.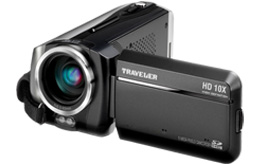 The other two zipper compartments are great too. However, Incase designed them in such a way where you can't see what you put in them. I don't know why they did that, but it's hard for me to find batteries, cap covers, or basically just know what I put in those pockets. I think photographers would greatly benefit from the bag if those compartments were clear instead of being camouflaged with grey over it. It gets annoying when you ask an assistant to get something from your bag but they don't know which pocket the items are in. Would be super easy if the pockets were made of a clear plastic. I can't stress that enough.